Case study | Trigo Énergies
Integration of an ERP system and a CRM
Reduction of delivery errors
Seamless customer communications and follow-ups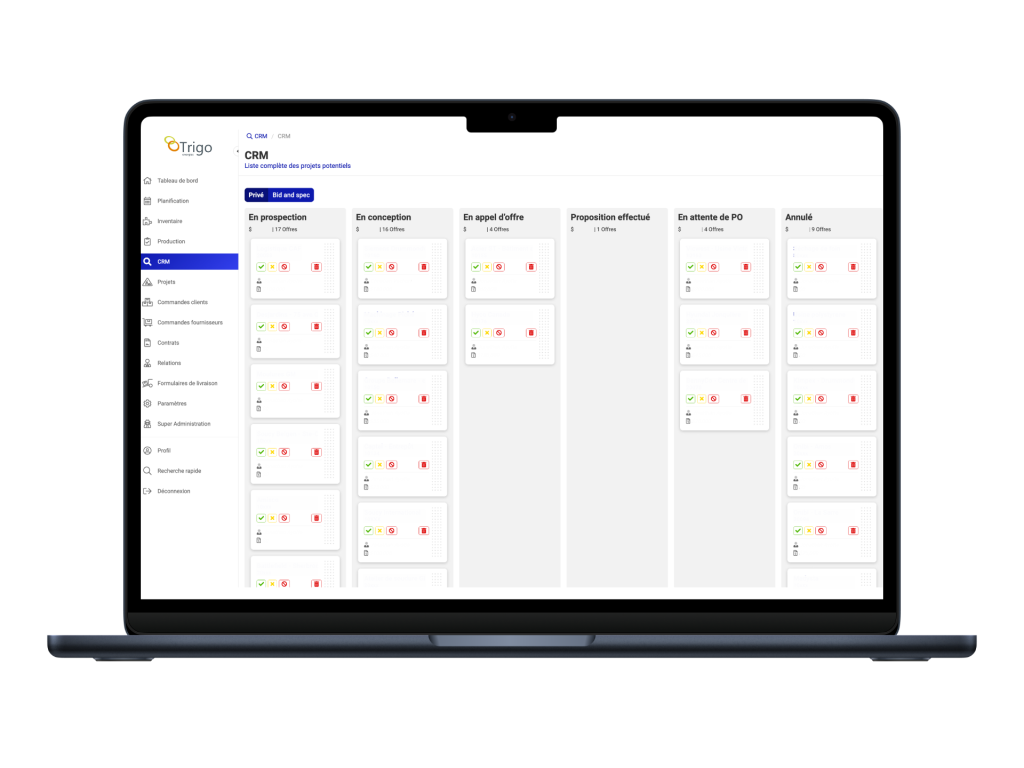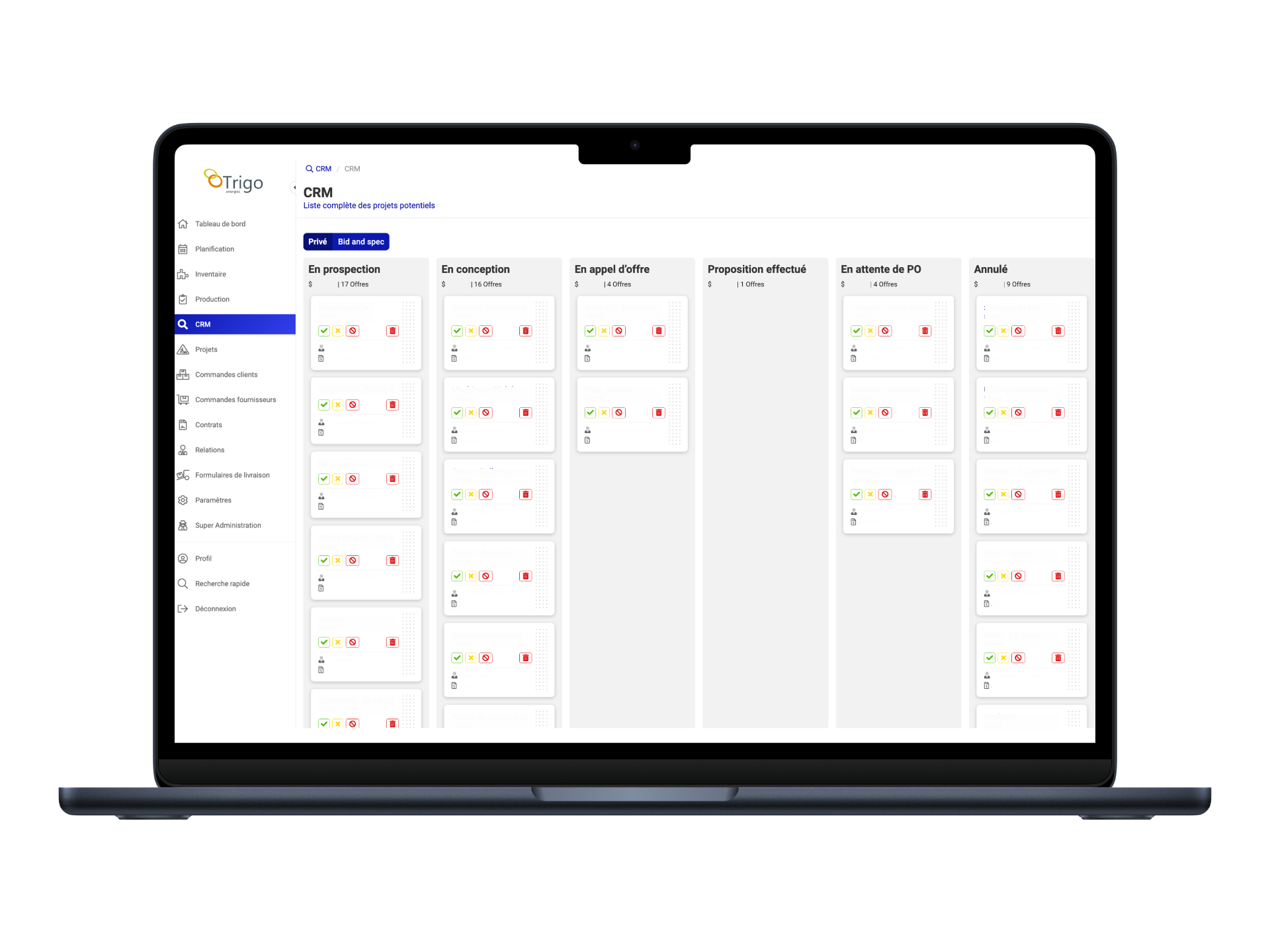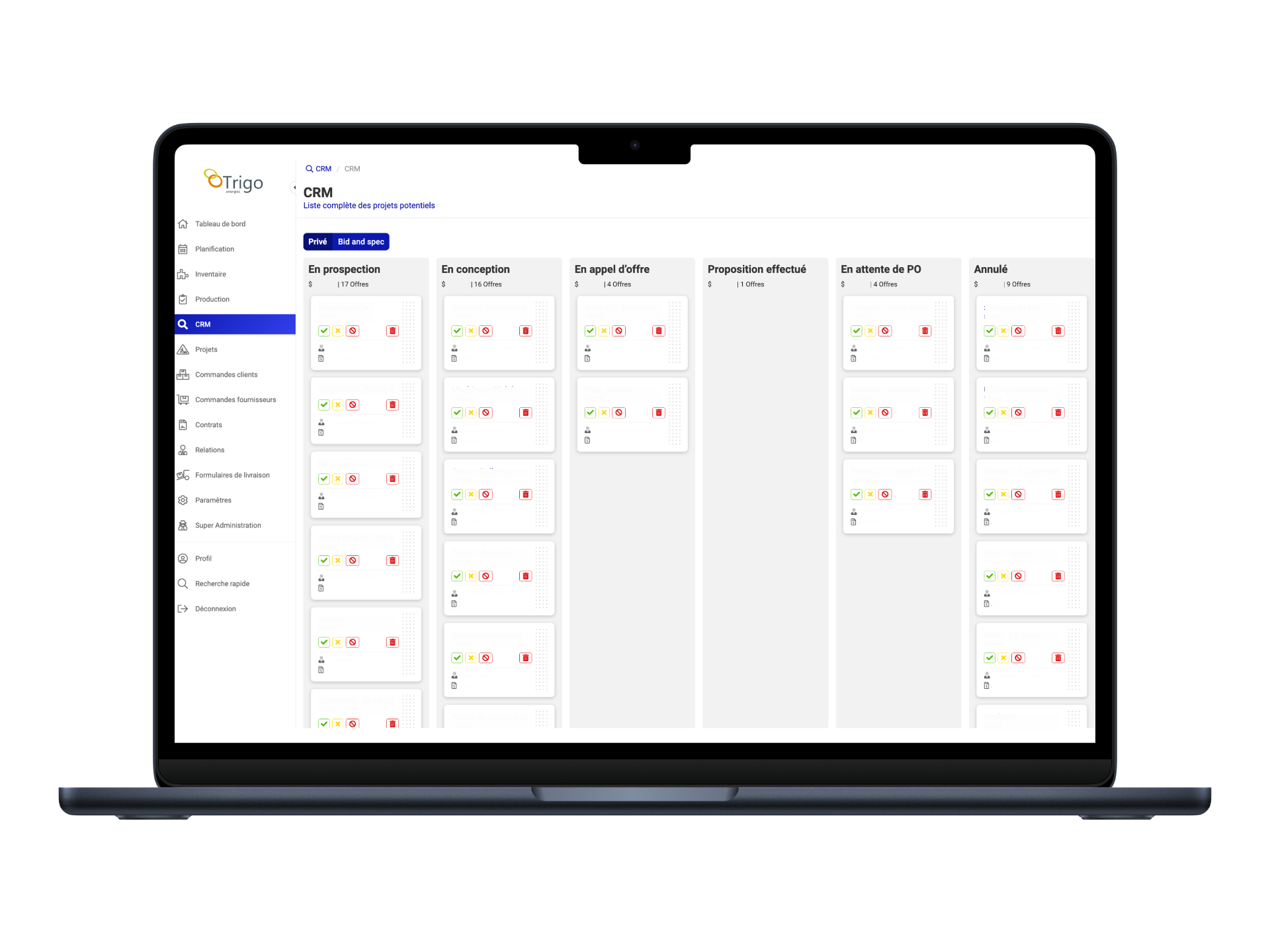 The client had identified very specific needs within his company, mainly focused on optimizing order management and logistics on construction sites. They wanted a fully customized digital solution that could not only simplify the order-taking process, but also minimize errors that could occur during deliveries to different job sites. This customization was crucial to effectively meet their unique needs. 
The software that has been developed can evolve with the company over time. The ERP system and CRM now improve operational efficiency and reduce errors were necessary for the growth of their business. Our tailor-made digital solution not only facilitates internal operations, but also strengthens their market position by improving the quality of their services.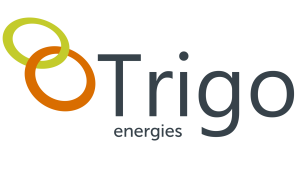 Manufacturing industry
345 rue Vachon
Trois-Rivières, Québec
G8T 8P6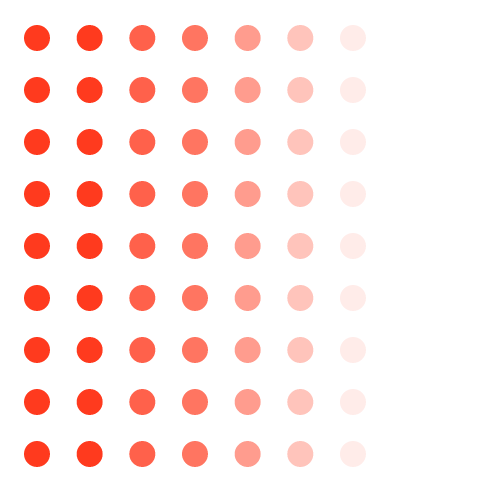 Key client elements and issues
The daily challenges that Trigo Energies faced revolved mainly around the management of supplier orders and deliveries on construction sites. The use of Excel files frequently led to input and transcription errors, creating operational problems.
To meet these critical needs, the client had a primary requirement: to find a company specializing in web development capable of understanding in depth their specific challenges. They were looking for a highly qualified team to successfully design, develop and deploy a tailor-made ERP (Enterprise Resource Planning) and CRM (Customer Relationship Management) system, ensuring transparent communication throughout the process. This solution aimed to eliminate errors, improve operational efficiency and optimize order and delivery management, thus supporting Trigo Energies' continued growth.
The software improves delivery management by automating inventory and order management. It integrates all aspects of the business, providing real-time visibility into inventory, orders and deliveries. This reduces delivery errors, such as incorrect shipments or delays. Process automation reduces reliance on manual entry, minimizing human error, improving delivery accuracy and increasing customer satisfaction, as well as operational efficiency.
The ERP system improves efficiency by integrating and automating business processes, centralizing data and providing real-time visibility. It optimizes workflows, reduces errors and simplifies resource planning, improving productivity.
Custom software improves efficiency by integrating business operations, automating tasks, streamlining workflows, providing real-time visibility, enabling efficient resource allocation, and identifying performance improvements. In short, their ERP system increases efficiency, reduces costs and increases agility to meet the changing needs of the market.
The software has improved customer interaction management, internal coordination, sector data collection, and performance analysis. This promotes seamless cross-functional communication, strengthens internal collaboration and supports decision-making based on relevant data, contributing to increased operational efficiency and customer satisfaction.
Do you have an idea for your company?
If you have a project in mind, do not hesitate to contact us, we have the necessary expertise to materialize your ideas. Our solutions will allow you to make informed decisions to maximize your production and reduce your costs.