Are you a seasoned developer looking for a new challenge? Try your luck and come work on a major project with us! Our client is a major steel producer in the United States and we have a mandate to make improvements to our ERP. Do you have experience behind your keyboard (3 to 5 years)? Are you bilingual? Are you an understanding person and are you ready to continue in our direction? This is for you!
Being a developer (for this special project) at Shift means:
Developers who are able to scale into large existing solutions;
The use of technology like .net;
Evolve in an environment with a lot of interconnection;
The implementation of robust databases;
Recognized tools: Visual Studio, SQL Management, Git;
It is also the continuous training of the team allowing the evolution of the solution from what is already in place.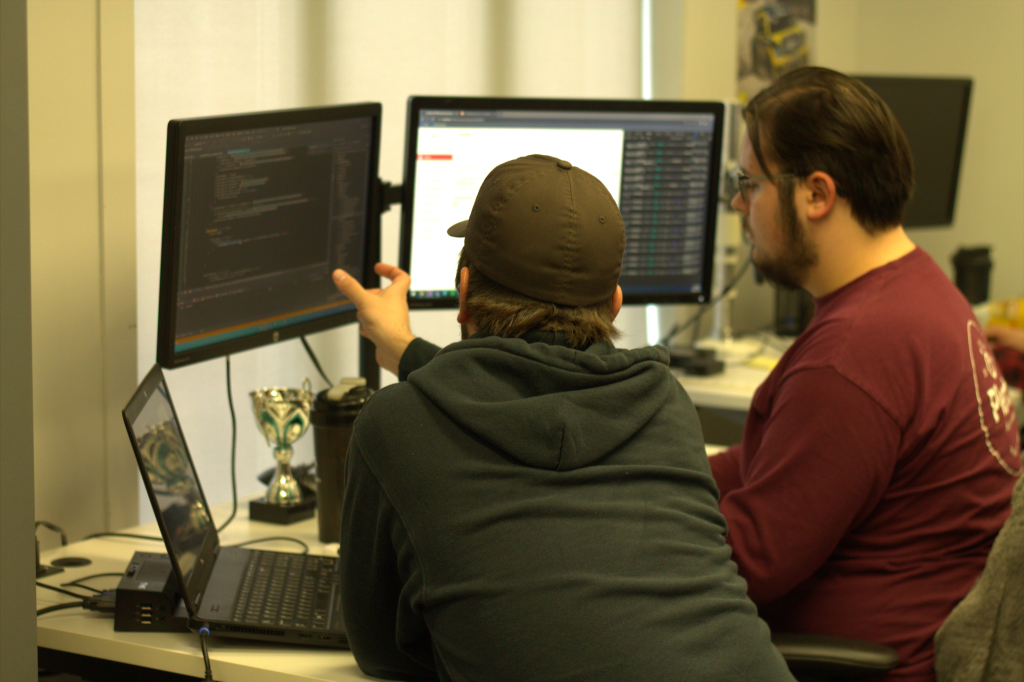 At Groupe Shift, you will evolve in a multidisciplinary context, where you will play a leading role in project planning. You will help establish the vision and architecture of the projects.
Your daily life will look like this:
The achievement of objectives for our customers in addition to ensuring performance. You will be able to get involved in operations so that they are delivered on time and on budget;
Participate in the growth of the team by presenting new concepts and ideas through the use of your critical and creative mind and your curiosity.
Dynamic & comfortable atmosphere
We offer you coffee & lunch; the most important meal of the day;
An open-plan office promoting teamwork (and being at the forefront of the best jokes);
A new laptop that can be taken home for telecommuting;
Ergonomic desks and work equipment (as a bonus, we offer you $50 when you arrive if
you never need a techno accessory that would allow you to work better);
You will have access to group insurance;
An evaluation How are you in your heart to ensure that you are well in your role, in the company, with your colleagues and your manager. A time when you can say anything, without judgment and where all ideas will be heard;
A dynamic company with which it is good to laugh and which thrives on challenges!
Flexibility & autonomy
At Shift, family, your personal life and your health come first! At any time, if you need it, we offer you 5 days of paid floating holidays;
Work day/evening/weekends, office/home. You decide your schedule!
We trust you completely. We love the new suggestions that allow us to question ourselves and move forward. We have an open-minded team where everyone's strengths and ideas are used to their full potential.
Acknowledgement
Every 2 weeks, you could win the Shift Cup, a trophy awarded to an employee who has distinguished himself for his performance and/or his positive attitude at work and towards his peers;
After 3 months, you will have access to a Battlepass, a rewards program based on your number of years of service (For example: paid leave on your birthday, items/apparel bearing the image of the Shift Group, gift cards , bonuses, an amount to spend on your health, a paid cell phone plan, etc.);
A Social Club that organizes free activities for you every month (5 to 7, gaming and board game evenings, outdoor and family days, sports activities, Christmas party, shoulder-to-shoulder, social involvement days , etc.)